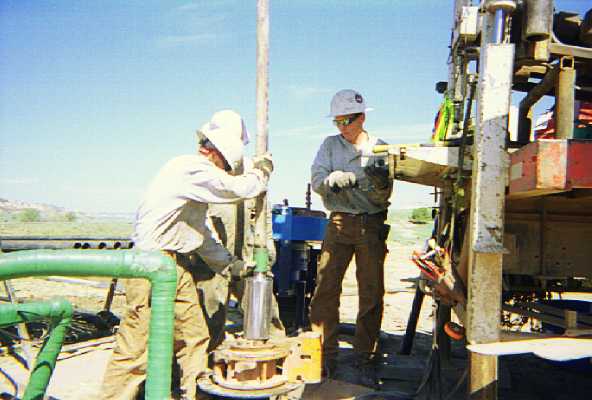 The end-of-tubing (DX-EoT) tool is ideal for coalbed methane (CBM) / coal seam gas (CSG) and other low-pressure applications. Placed on the end of the tubing string at the formation at the start of the well life, this DX-EoT allows CBM wells to free-flow from the start (as opposed to being on progressive cavity pumps (PCP)—a vastly more expensive investment for a worse result).
In the same CSG Australian field, all but one Vortex well was free-flowing (out of over 50 tools) whereas all the wells on PCP were pumped wells.
Whether placed in a new well or in an existing well during a work-over, this DX-EoT tool unloads stagnant liquids and keeps the well flowing towards profitability. The DX-EoT has unique advantages where accumulated sand or coal fines are problematic and can eliminate the need to replace damaged or plugged PCP.
Contact Vortex Tools for a free analysis of your CBM/CSG application.