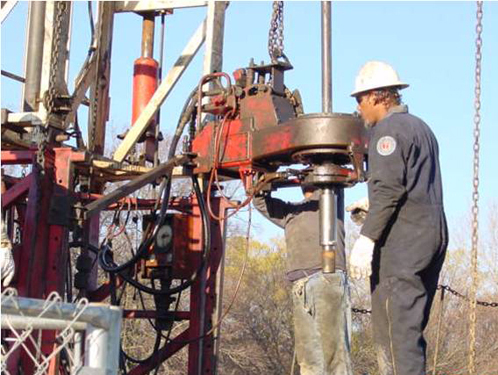 The Vortex downhole inline (DX-I) tool is ideal for horizontal applications, especially in liquids-prone areas in the S (or heel-to dip) section. This Vortex tool flattens the decline curve and extends the free-flowing life down to 50-75% of the critical rate. Placed at the end of the tubing in the start of the kick-off leg, this tool produces the same benefits—flattened decline curve, reduced flowing bottom hole pressure, reduced surfactant use, and improved production (dependent on the well)—found in vertical DX installations.
This DX-I tool can also be set in-between tubing sections and can act as a booster tool for the end-of-tubing (DX-EoT) tool in deeper well applications. This DX-I tool cannot be run in live.
Contact Vortex Tools for a free analysis of your horizontal applications.