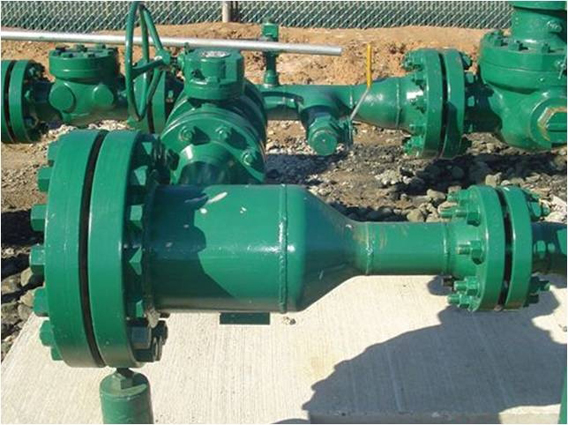 The Vortex surface natural gas liquid (SX-NGL) recovery tool allows the user to recover up to 10 times more natural gas liquids than pigging or drip systems, all with marginal impact to the BTU value of the gas (7 to 12 BTU).
There are additional "non-revenue" benefits from the Vortex SX-NGL tool, such as reduced pigging, lower methanol use, and reduced hydrate formation and line freeze-up prevention. This SX-NGL tool can also serve as an interim solution for NGL plays where processing or pipeline solutions are incomplete or inadequate. With no intervention or maintenance required, customer experience has shown these SX-NGL tools have an ROI of less than 30 days.
An inline version of this tool is also available: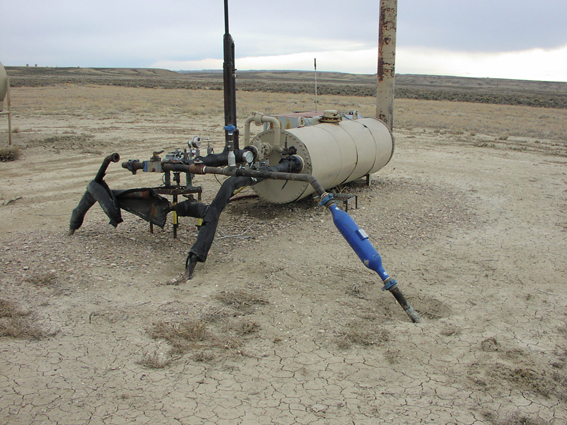 The Vortex surface inline (SX-I) tool is ideal for applications where a 90-degree turn in the pipe is not possible or practical (where the other Vortex surface tools are usually installed). This inline tool boasts the same benefits of the other tangential Vortex surface tools and can also serve as a booster surface tool for longer distance applications.
Contact Vortex Tools for a free analysis of your increased natural gas liquid recovery application.