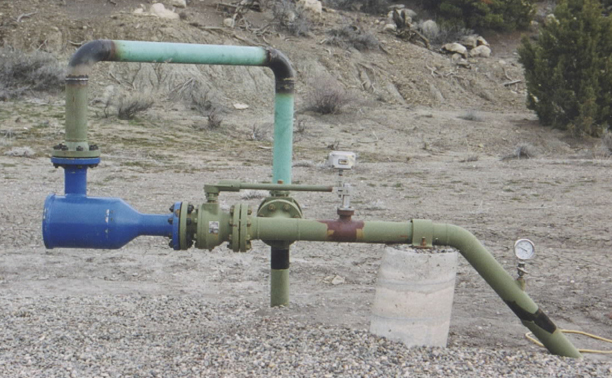 The Vortex low-pressure surface (SX-LP) tool is used to provide the overall benefits of the stable, spiraling Vortex flow in surface flowlines and pipelines. These benefits include lowering surface line pressures and slugging, reducing compression costs, reducing/eliminating the need for pigging/drip systems, improving the effectiveness of chemical treatments, and preventing liquid load-up, gas pockets and freezing in winter.
A technical paper on the value of these SX tools is available here. Note: This paper was published before the two-part paraffin (SX-P) tool was made. A World Oil article summarizing these findings is available here.
A high-pressure version of this tool (SX-HP) is also available to provide the same benefits to higher-pressure lines. The SX-HP tools are manufactured based on the field pressure ratings of each application and can be supplied in ANSI 150#, 300#, 600# and higher: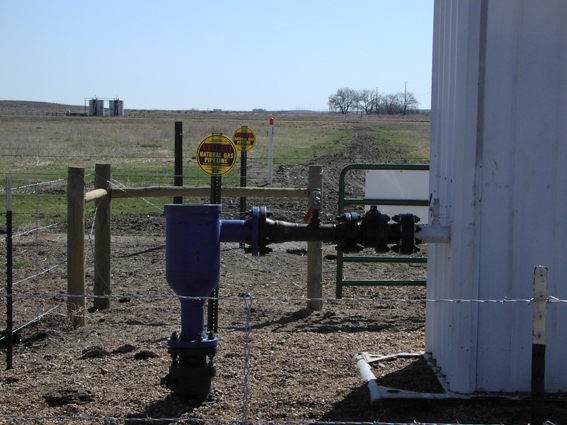 Additionally, SX-LP/HP tools reduce the resistance against plunger lift, thereby allowing for more slugs in the cycle. These SX-LP/HP tools can be used in conjunction with Vortex plunger lift tools or other types of plunger lift.
Contact Vortex Tools for a free analysis of your liquids management application.